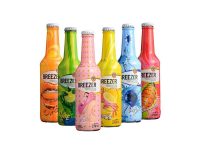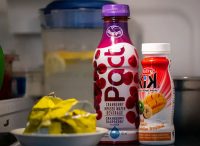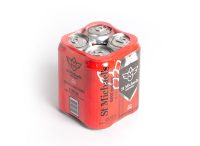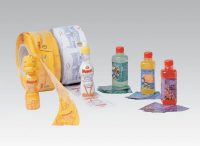 Heat shrink sleeve
(360 degrees)
(also called Shrink sleeve)
The heat shrink sleeve is a glue-free film that fits the shape of any container perfectly. The visibility of your message will then be 360 degrees.
We can produce & print this solution but also we can manage for you the installation of sleeves on your containers.
The shrink sleeves are available in small quantities thanks to the possible production on a digital press but they are also available on flexographic press for medium and large runs which is more advantageous.
Manchon thermo rétractable
(360 degrés)
(aussi appelé Shrink sleeve)
Le manchon thermo rétractable est un film sans colle qui épouse parfaitement la forme de n'importe quel contenant. La visibilité de votre message sera alors de 360 degrés.
Nous pouvons produire & imprimer cette solution mais aussi nous pouvons gérer pour vous la pose des manchons sur vos contenants.
Les manchons thermo rétractables (shrink sleeves) sont disponible en petites quantités grâce à la production possible sur une presse numérique mais ils sont aussi disponible sur presse flexographique pour des moyens et grands tirages ce qui est plus avantageux.